Architectural terra cotta is a masonry material that has been around since the 1800's. Terra cotta is basically made of a clay-like material that is formed into shapes, which are glazed and then fired in a kiln. These shapes are attached to a building's skeleton to form its exterior façade. Mortar is placed between the units to protect and seal this veneer from moisture and air intrusion.
Terra cotta is often found on early 20th century buildings, many of which are historically significant. Due to this, when terra cotta is damaged or starts to deteriorate, the first goal is to repair and restore it. If that can't be accomplished, the units must be replaced or duplicated. This is a serious undertaking.
Replacement terra cotta requires a substantial amount of time and money to procure. If these resources are not available, the alternative is to use a substitute material such as stone, cast metal, sheet metal, glass-fiber reinforced concrete (GFRC), or fiberglass reinforced polymers (FRP).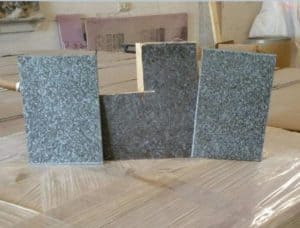 Though none of these materials are terra cotta, they mimic it well in initial appearance and can be very advantageous for budgets and schedules. Each material has pros and cons, which require serious consideration.
Here are a few things to think about:
Feasibility
How quickly do you need the replacement material?
What is the lead time of the replacement material?
Will the existing units be damaged when they are removed to develop the casting molds for the replacement material?
What is your budget? What will it allow?
Is the building a historic landmark in which alternative materials may not be permitted?
Building characteristics
How will the unit withstand the natural movement of the structure compared to the adjacent terra cotta?
How will weather and moisture absorption affect the material compared to the adjacent terra cotta?
Will the replacement unit move the same as adjacent terra cotta?
What kind of future maintenance will the replacement material need?
What effects will ultra-violet rays have on the coloring and weathering of the replacement units compared to the adjacent terra cotta?
Aesthetic
Can you make the surface, color, texture, shape, size and profile match the existing units?
Will you need to match ornate or decorative original pieces?
Are the pieces in a highly visible area or are they in "hard to see" locations?
Once you have the answers to these questions, you can begin to research which material is right for your project. Restoring terra cotta is a science unto itself, and only a limited number of consultants and contractors have a proper and thorough understanding of it. We've shared this information to help you understand the things to consider when working with terra cotta. Please contact us if you would like more information about how to proceed with a terra cotta restoration project.
Sources:
National Preservation Service, Brief #7
https://www.nps.gov/tps/how-to-preserve/preservedocs/preservation-briefs/07Preserve-Brief-Terra-Cotta.pdf
"Restoring Terra Cotta" by Mark Morden and Deborah Slaton, Wiss Janney Estner Associates, 1993
"Architectural Terra Cotta Repair" by Cece Louie and Carolyn Searls, SWR Institute Applicator, Volume, 27, 2005
"Terra Cotta Basics: From Assessment to Restoration" by Brett Laureys, Wiss Janney Elstner Associates, SWR Institute Applicator, Volume 31, 2009